A Guide to cPanel Hosting – Definition, Benefits and Security Tips
By Ryan Kh
April 25, 2018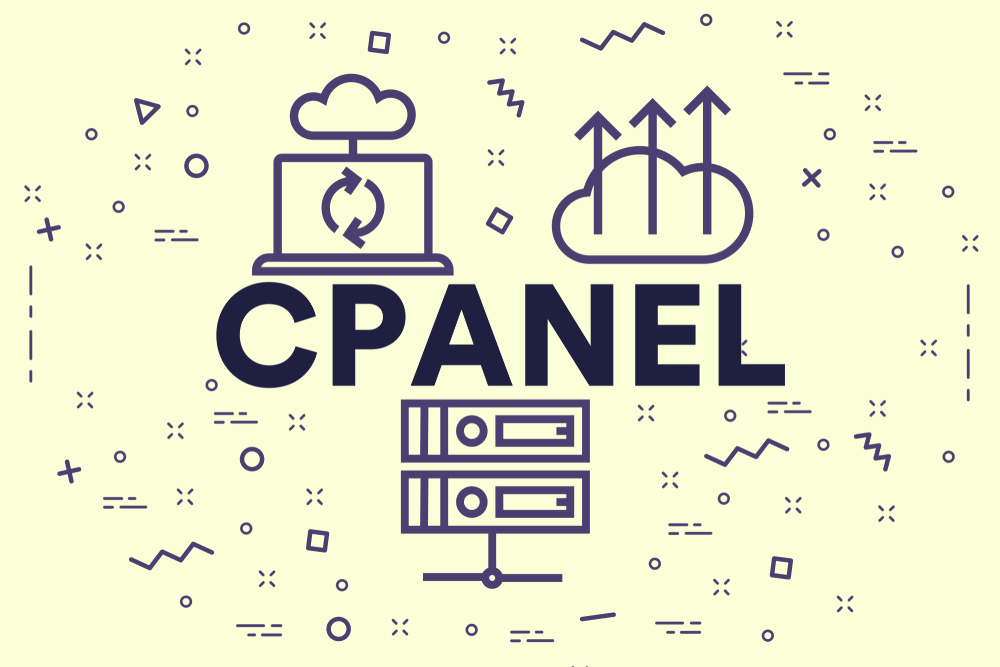 Starting an e-store for the business has become a continuous trend for many retailers since last few years as people are moving to the e-stores for shopping. It's just a task of few hours and your website is ready for the internet business. Designing a website is no more a challenging job for anyone; thanks to various web host providers that offer website building softwares and web server management. But there are certain things to be considered while hosting your website. The first and foremost vital factor is value, as web hosting has become unavoidable and has a fixed cost as it helps to enhance your internet business.
Even one without any technical knowledge can create a professional website easily with the cPanel software builder utility. cPanel is actually a software that is preferred by webmasters all over the world due to its user-friendly interface and high functionality as compared to any other software. This web-application helps to control and handle a variety of aspects related to your website. With its high compatibility, cPanel works smoothly with popular web browsers like Internet Explorer, Firefox, etc. It makes everything simple – from adding sub-domains and email accounts to installing scripts.
Here is a list of benefits that cPanel hosting offers to its users –
Easy to Install – Installation of cPanel doesn't require an expert's advice, anyone who is known to install other software can do this. The first step involves installation of Linux operating system and secondly running the installation script. This completes maximum server configuration.
Highly Stable – When it comes to stability cPanel can't be compared with other hosting as it offers the high level of stability for your website. You can add or delete domains, manage emails, view web traffic details, check for bandwidth and so on. The control and flexibility that cPanel offers can't be compared with any other software.
Database Management – You can generate MySQL database with the help of phpMyAdmin that can be used for creating, modifying or deleting a table. In addition to this, you can also import the SQL file in your database and take the MySQL database backup by using phpMyAdmin.
Rich Features – cPanel comes with a wide range of features and functions that are efficient to use. Users can upgrade to MySQL, PHP and Apache, backup the website data successfully and tailor some notifications based on the requirement.
Softaculous – Softaculous is one of the best features included in cPanel that permits the user to install ready-made free scripts. This dynamic one-click auto installer supports around more than 50 open source program scripts.  It helps installation of programs including Joomla, WordPress, and Blogging software on to the website. As all the functionalities can be handled by the user itself, there is no technical skill or assistance required.
Email Management – You would get an email account functionality from other host providers but it may be hard to manage. In cPanel, assigning domains to email accounts is quite easy along with setting auto-responders for each account to improve the credibility. The user can create own email account, modify it, add or even delete the unwanted account. You can even change passwords, filter unwanted content and block unwanted emails.
Since cPanel is used by numerous companies, server protection shouldn't be overlooked. There may be chances of server getting hacked or attacked by the virus. So, here are some tips that will help secure your web servers:-
Use Strong Passwords – Ensure that whatever password you are using is strong or if you aren't sure about its safety then use the password generator in the cPanel. Avoid using similar passwords for all applications, FTP accounts, email accounts, etc. Reset the passwords regularly and avoid resetting to old ones. Let your password be a combination of upper and lower-case letters, numbers and symbols.
Software Update – The greatest security risk is when you don't update the third party scripts which is the vital reason for websites to be compromised. Updating is done to patch a potential security breach, especially in programs like the WordPress and Joomla. Outdated software is ordinary targets for hackers as they have the knowledge of vulnerabilities that can give an entry into program or script. For avoiding this you must subscribe to your application's mailing list which will help you with the latest information about the software updates and vulnerabilities. The best way is to install the software using Softaculous that will keep you updated.
Install a Firewall Protection, Anti-Virus and Anti-Rootkit – Install the ConfigServer Security and Firewall (CSF), a well-known firewall application for cPanel servers that also recommend ideas to increase safety. ClamAV is a plugin available for protecting the cPanel against virus and for rootkit detection you can install any software like the Rootkit Hunter.
Cleaning up the File Manager – If you don't require the stuff like scripts, pages, mailboxes, databases, FTP accounts and email addresses, simply clean it. Also, uninstall the software that isn't required now. Removing the old data also creates limitations for a hacker by blocking the possible entry points, leaving you with fewer pages and scripts to secure.
Apache and PHP Security – Apache, web server application, is the most readily available path to access the web server. Using mod_security helps prevent the malicious Apache and can be installed in Add-on Modules in the cPanel.
Notification and Monitoring – You need to put a secondary email to receive notification from the cPanel. The email that you have registered will remain as a primary contact. You can add the secondary email under the Update Contact Info as a backup in case your primary email is unreachable. For monitoring your website and domain availability, you can subscribe to any monitoring tools available online. Configuring the monitoring system is essential for triggering and sending alerts to your emails which will help to receive notifications immediately.
Managing a website on regular basis isn't so simple. There is a time when you need to make drastic changes that can wear you down at last. But with cPanel it isn't tough since it is one of the best types of web hosting in the market. Operating complex functionalities for websites is just done with few clicks in cPanel. It has made managing website much easy with its three-tier structure that avoids going through the complex commands. So, one can't go wrong by selecting cPanel hosting for self-website management.
by Kelvin Smith